Missing Teeth? You're Not Alone!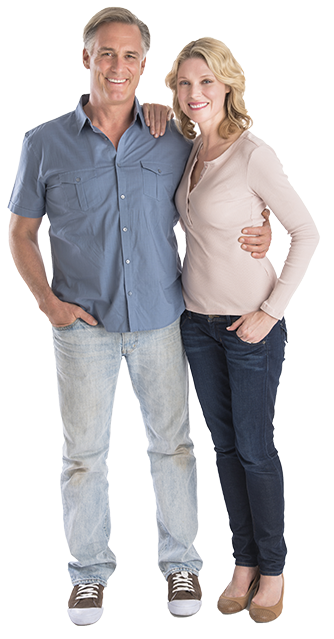 When you lose a tooth, it changes more than your appearance. It has a profound effect on nutrition, speech, bone health, and most importantly, your self-esteem. Tooth loss can rob you of your ability to enjoy spending time with others and with prolonged tooth loss, health complications can occur. This problem also leads to issues while talking, swallowing, or chewing. It is advisable to check of trustworthy options in Dental implants 30066 to get rid of the broken tooth issue and get perfectly matching teeth in its place.
Immediate tooth replacement is critical to your well-being, and dental implants offer you the most benefits toward addressing this concern. However, only 10 percent of dental professionals are able to offer you dental implants, according to the American Academy of Implant Dentistry.
Dr. Hetesh Ranchod is one of the few experienced, qualified dentists who can provide you with the following benefits of permanent tooth replacement:
Natural look and feel
Preservation of bone density
Easy care and maintenance
Restoration of speech and chewing
Undetectable, no one will know they are not your real teeth
Maintenance of the health and spacing of surrounding teeth
Poor fitting dentures or gaps between teeth can obstruct proper speech and have a negative impact on your confidence level. You can easily eliminate these problems by going for tooth implants at our Marietta clinic. We will provide you with improved appearance and better comfort while eating or speaking. Our experts in Marietta dental implants will work hard to provide you with a natural looking replacement to the gap left behind by a broken tooth. These implants are durable and need minimal care over the long term. You can continue using them just like your natural tooth and benefit from improved comfort levels.
"I believe this is one of the most professional and nicest group I have ever had to deal with, medical or dental. My experience was great and I would recommend to anyone."
– Michelle F.
Choosing the Dental Implants to Suit Your Smile
A traditional dental implant is comprised of a titanium post, abutment, and crown. These elements replicate the look and function of your tooth and tooth root as well. Dr. Ranchod can ideally replace a single tooth or multiple teeth with dental implants, delivering a beautiful smile. Their durability and versatility also allow them to be incorporated into other methods of tooth replacement, such as:
All-on-4® Implants
Learn More >>

With this method, four titanium implant posts are strategically placed to anchor your dentures. This method combines the permanence of dental implants with the greater affordability of dentures.
All-on-6® Implants
Learn More >>

This option is similar to the All-on-4® method, but utilizes six titanium posts to distribute the force of your bite and render a permanent, beautiful smile.
Implant Dentures
Learn More >>

This technique leverages the permanence and stability of dental implants to secure a denture. Dentures are held in place via a ball and socket or a bar and clasp method.
Mini Dental Implants (MDIs)
Learn More >>

A smaller, screw-like structure allows mini dental implants to be placed in fewer visits with minimal invasiveness, yet they are durable enough to anchor a denture.